All I Need Nursing And A Whole Lot Of Jesus Unique Sweatshirt
$39.99
Detail Product
SWEATSHIRT
Don't just wear a boring Sweatshirt. Choose a better one with a nice printed 2D design instead.
Material: 50% cotton, 50% polyester.
The felt fabric includes cotton also so the hoodie absorbs sweat well, and it feels comfortable to wear.
The image is vivid, the color is bright and strong. It will never be discolored.
All of our clothing is made in the USA. The shipping time is about 5 - 6 business days (including production time).
Size Chart: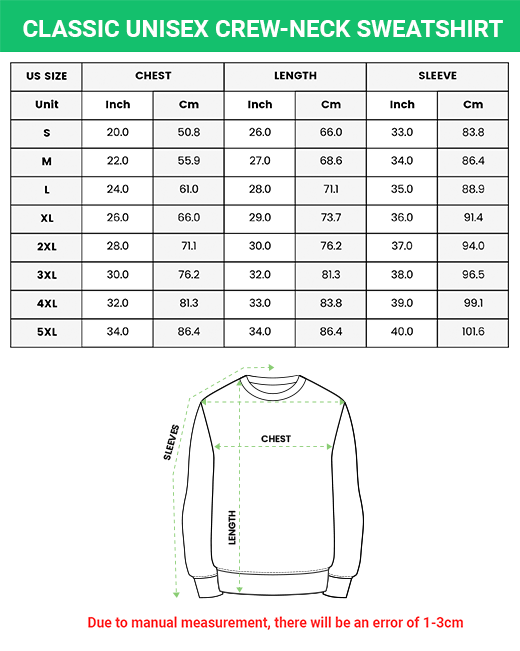 Shipping Policies
Keep in mind that we order on demand. Therefore we take about 1-3 business days to process and pack our products then you should add shipping times on top of that.
SHIPPING TIME:
How long shipping takes really depends on where you are from.
USA: 5-10 business days
Worldwide: 7 - 15 business days
SHIPPING RATES:
For all regions of the United States:
- Order from $0 - $27.99: $4.99 Shipping Fee
- Order from $28 – $99.99: $6.99 Shipping Fee
! Other countries: $10 Shipping Fee per order.
WHERE OUR ITEMS ARE MADE:
Almost all of our products are produced in the USA, but due to the Global impacts of COVID-19, our factory in the USA is overloaded. So we have to process your order in some countries out of the USA, please understand in this matter.
NOTE: If you order different product styles it might be possible you will receive multiple packages.